Today at 8 am PDT / 11 am EST registration started for new domains ending in ".me". I personally attempted many domains most of which were gone already within minutes of opening. Some I searched said available still which I figured was just a glitch and after reading twitter for a little bit saw people discussing it and how they have already registered some domains and then search for it again and see it still available.
I only successfully purchased the domains: Bryn.me and friendfeed.me (c'mon Google offer me some cash!).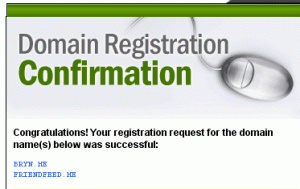 Many people got false confirmations of purchases to late find out that the domains they registered and PAID for were already taken. So now we have to wait a day or so for refunds, oh well. The godaddy website was VERY slow for about an hour once registration started, which is understandable with the amount of people searching and checking out.
I personally think this was a fail because of all the false registrations that thousands of people made only to later find out they got rejected.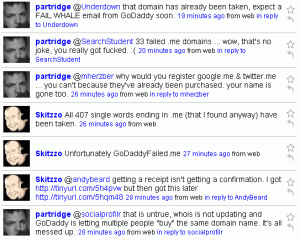 What if any .me domains did you guys get?