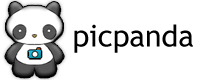 This question has been on my mind for a while now ever since I started up PicPanda.com using a fairly basic script that I modified to suit my needs. PicPanda makes me no money, eats a ton of my servers bandwidth and right now has no gain whatsoever for me besides maybe selling it in the future. So why bother?

Looking back I remember if I needed to upload a picture real quick to share on a forum or something I would go to either tinypic or imageshack.
Then came flickr. Before I even knew too much about flickr I decided to make my own image sharing website. All I ever see these days for images is flickr this flickr that. It's obvious why, it's free, fast and does the job. But so do other image sharing websites? What sets flickr apart from the rest? It could be the fact that it loads almost as fast as google and theres like 5,000 images uploaded every minute (my site gets maybe 1,000 a day).

With flickr owned by Yahoo I don't see them going anymore anytime soon. So do you think starting an image sharing website is futile?
If you do, don't tell that to Noah Everett who created twitpic.com. He came up with a good idea to capitalize on the popularity of twitter. Twitpic is just like all the rest except the URL's they give you are much shorter which is a necessity for twitter.

If twitpic can become popular even with flickr around does this mean theres still opporunity out there for new image sharing websites? I guess if you can find a niche for the service or have a good enough idea anything is possible, well except maybe Cuil trying to be the new Google.