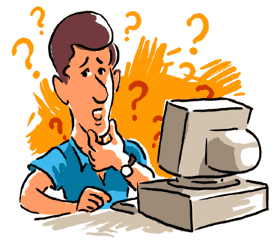 Is posting too often a bad thing? This question just came to my mind as I opened my reader.
My usual routine is I read through all the ones with only (1) new post first. I avoid the larger ones like TechCrunch that usually have anywhere from (5) to (15) new posts so I usually put them off to read later.
While some may argue it's not necessarily a bad thing to make multiple posts per day, I think you need to look at it in two ways. For the bigger blogs like TechCrunch who have many staff and over a million readers it's almost a necessity to keep posting fresh content all day long. It could be less effective for the smaller bloggers though since their posts need that exposure time. We all don't have millions of viewers a day and if your posting too often a lot of your good content could get drowned in your blog.
Although I do recommend posting atleast once a day, when you fire out 3 posts at the same time it may not be as effective as spacing them out. Daren Rowse of ProBlogger made a good post the other day relating to this, called "when to publish blog posts". There is definitely a good read there and some useful information so check it out.
John Chow said the other day at IZEA Fest when answering the question "Suppose you had to start from scratch, how would you get back on top?". John's reply was "Start the blog and just write. I blog about 2.8 posts per day. It's the consistency that really matters". He claims to have been posting on average 2.8 posts per day ever since his blog started and well look where he is now.
I am curious as to what everyone else thinks about this.
Whats Your Routine?

How often do you post?
Do you proofread a few times and make revisions before posting?
Do you use the post scheduling function?
Do you preview your posts for formatting?