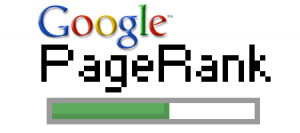 I came home late last night to see a message from my buddy Jerry telling me congrats on the PR 4. My first thought was, page rank update already? I immediately came on here and checked and there it was a nice shiny PR 4. I then went and checked three other of my websites which they all went from a PR 0 to 4. At this point I was pretty happy since I don't really do any link building, especially on the other sites.
Oh and I forgot to mention but I actually decided to sell PicPanda two days ago which has had a PR of 0 since I started it about 6 months ago. So I decided to go see what PicPanda is at now…it's a page rank 5! The guy who bought it when it had a PR 0 two days ago definitely got a good deal from me. Oh well the good thing is I don't mind too much because it's in good hands now.
Either way I'm happy with the results of this recent update. I know some people had good turn outs with raised page ranks and others got lowered unfortunately. I guess it will just motivate you to keep working hard to increase your link building.
How did your page rank do?