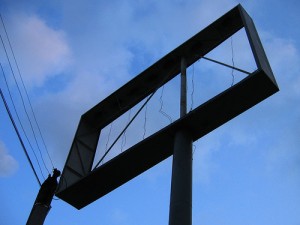 I have decided to remove the little advertising this blog had (125×125 ads). I did this as a personal choice and since I have never been a fan of advertisements.
This is my personal blog and not my business. I just want to share my thoughts about what I do online and whatever else interests me without worrying about the best way to monetize it. To be honest I was about to throw down $1500 for a new blog design but decided against it since the content is what should really matter and this design is simple, clean and good enough for me.
Trust me, selling a 125×125 block ad for $50 or something is a waste of my time and not worth having on my blog. Maybe once this blog gets bigger I will get to the point where I can't refuse some advertising offers but until then it's going to stay ad free and clean.
BTW everyone should convince MarketLeverage to send me a Flip camera so I can make some videos.