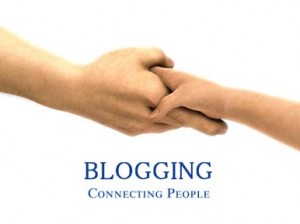 I recently watched a keynote speech by Gary Vaynerchuk that reminded me about some things that I have always tried to do. Actually Darren Rowse posted about it the other day highlighting 13 Gary Vaynerchuk tips.
When I watched the video and Gary said, "answer every single email and every single comment on your blog' for the rest of your FREAKING life" I immediately thought YES that is exactly what I have always tried to do.
I believe simply connecting with your readers is VITAL to your success. You're not going to be able to reply to every comment because there's only so many times you can say thanks every time someone says "Great post!". I always make sure I reply to every email I receive. I have literally written emails of over a thousand words replying to multiple questions and giving advice to someone I have no idea about and may be completely unknown. But you know what, one of these days that 'no-name' kid I replied to giving my advice and help is going to remember that and might just become the next Shoemoney, John Chow or Robert Scoble.
If you haven't watched the video yet I recommend you do, you will not regret it and there is so much value in Gary's keynotes it's unbeleiveable.

Gary Vaynerchuk Blog World Expo Keynote Speech from David Peralty on Vimeo.