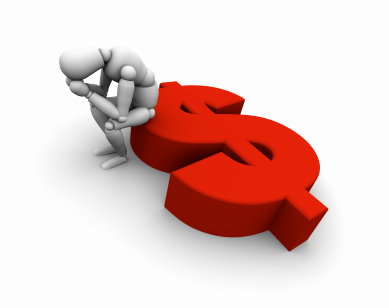 If you're already or claim yourself to be a 'Super Affiliate' then don't bother reading this, otherwise read on.
I could go on and on about the various ways to make money online, but if you're reading this then you've most likely heard and read them all, over and over again.
This is a rude awakening to those thinking about getting into affiliate marketing.
First ask yourself if you can deal with the following:
You ARE going to lose money
You ARE going to get frustrated
You ARE going to fail
Still interested? Then read on…
Don't expect to make any profit the first few weeks, you will most likely do the opposite. Think of it as starting a new business or franchise. You will be in debt at first but with hard work and determination anyone can be successful.

4 Hour Work Week My Ass
Affiliate Marketing is not easier than your typical 9-5 job. I typically spend most days doing more than 12 hours of work on my campaigns. If your dream is to be sleeping in late, sitting around all day and periodically checking your stats then you're never going to make any real money.
Set Goals
If you don't set goals you will most likely give up. Start small and work your way up, it will be much more rewarding. Even something as small as earning $20 per day is a good starting goal, once you reach it set your next goal to $50 and so on.
Be Patient
I have always been a very impatient person and it affected me when I first tried out affiliate marketing. It's not easy to be patient when first starting out waiting for those first few leads, but it's something you will need to overcome.
Try Different Things
If you had never tried different food all your life how would you know what you like? Just because a campaign is not working at first it doesn't mean the offer is necessarily bad, you're most likely just doing something wrong. Changing something on your landing page as simple as a few lines of text could double your conversion rate. You will never know unless you try.
Stop Procrastinating
If you are really serious about making money online and want to get into affiliate marketing then start right now. Stop telling yourself you will do it tomorrow or when you have the time. The first step is to sign up for an affiliate network. If you have no offers to start with what are you going to promote? Two great affiliate networks I would recommend starting out with are MarketLeverage and NeverBlue.
If you can't even take a minute out of your precious time to apply for an affiliate network then just give up right now because you're most likely going to fail.