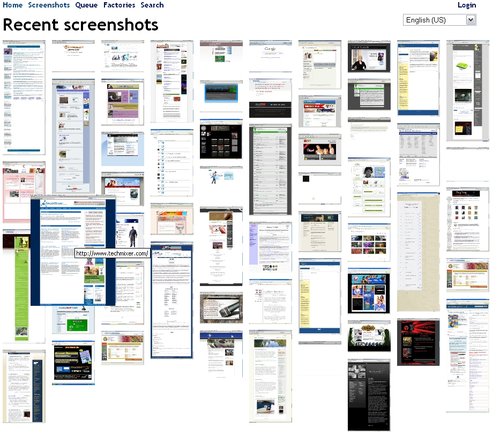 Recently I noticed one of my campaigns that is doing well had a massive drop in clicks even though my advertising was still going the same as I could see in my prosper202 tracking (which I HIGHLY recommend using if you're not already). I had no idea what was going on and unfortunately I was busy with some other things and I didn't notice what it was until later that day when I was on my remote server and I randomly opened the landing page to check again what was going on. Well it just happened that my server is a windows server and has internet explorer on it. See where I'm going with this? I saw an error right away that popped up and then closed the connection to the site. I had one of those big "OOOHHHHHH SHIT" moments. So basically everyone using Internet Explorer (which was the majority of visitors) was getting an error when they visited my site. I always use Firefox and had never seen an error before so I couldn't figure out what was going on. The error was being caused by a slight change I made in my tracking code.
Moral of the story…
CHECK YOUR LANDING PAGES IN ALL BROWSERS WHEN YOU MAKE ANY CHANGE
I use a pretty awesome and free tool called browsershots that you can check any website in over 75 different browser versions with one step. It's obviously not fool proof but if you do it you can see really quickly if any errors show in the screenshots, atleast on your landing page. You can also see how your landing page looks in different browsers so you can alter stuff to make it look better in IE or Firefox which are the most common.