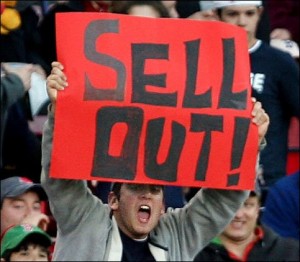 I was recently contacted by someone who wanted me to write up a review about their new E-book. I was offered a free copy of the e-book and some money. I don't normally do this type of thing so what i did was I told him to send me a copy of the e-book and I would read it over. If it was relevant to my blog and I thought it was good content then I would have no problem sharing it with my readers.
So I received a copy of the e-book, scanned it over and decided it wasn't necessarily suited to what I generally talk about and so I declined the offer and thanked him for the consideration. It seemed like a great read for the subject, but to be honest this blog is not here to make me money. I am all for promoting affiliate links when talking about something related to your niche but I'm not going to try to sell something I could care less about.
I try my best to keep my integrity and not be a "sell out".
Have you ever dealt with a moral issue like this?