If you didn't read my post already of why I love Convert2Media check this out first: http://bryn.me/2008/12/23/props-to-convert2media/
I met up with the C2M guys on Saturday night before ASW09. They are the coolest and most easy going guys to hang out with, I actually ended up hanging out with them and partying all over the place during the entire conference.
Ruck did an interview over at PPC.BZ explaining the reason for the laptop. Here's the quote from the interview which pretty much explains it all, "We just incorporated a "Build Your Business" monthly prize in which we pick a publisher out and send them something that well help their business. Bryn from Bryn.me won this month's prize with a macbook pro 15.4 and marware sportfolio."
Here's a pic of me opening the macbook up and another pic of me with the C2M crew.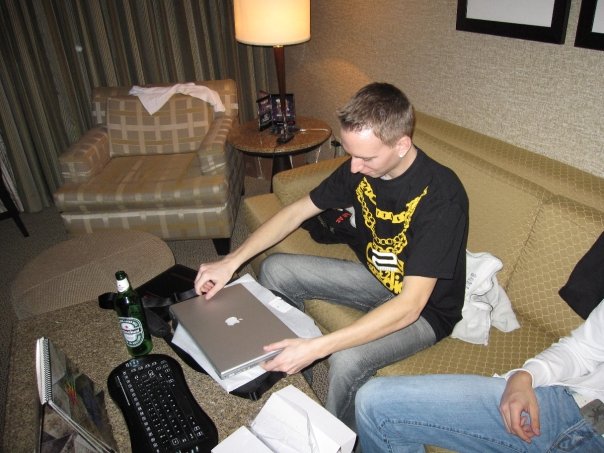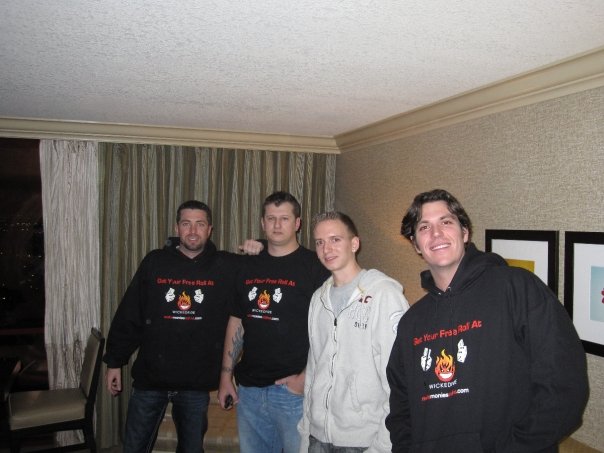 I would just like to say again Thank you so much to the C2M crew, if you are not already with them you are missing out on what I consider to be one of the best upcoming networks to look out for. You can Sign up here.