I got a whiteboard back in December and it has increased my productivity dramatically. Whenever I have something I need to do I write it on the whiteboard, when I finish a task I erase it, simple as that.
I have a terrible memory as it is so the white board is essential for me.
Mines really bare right now as I have done a crap load of work today and got most of my tasks done.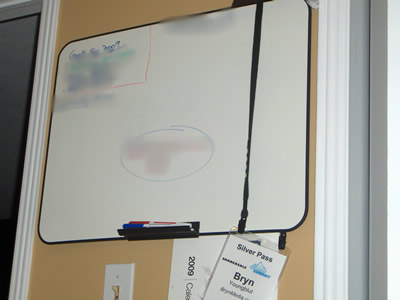 It's not a huge whiteboard but it does the job for now. I would recommend keeping it in a spot you walk by or look at often so you are constantly looking at it and remember the tasks you wrote down.
If you could increase your productivity by spending 20-30 bucks why wouldn't you?