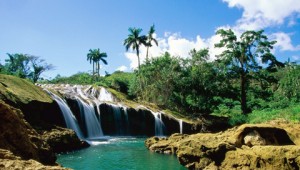 I just wrote my final exam yesterday and I'm off to Cuba with some friends for some partying and relaxation. If you're not Canadian, chances are you haven't had the opportunity to go to Cuba before.
I absolutely love Cuba for 3 specific reasons:
Everything is cheap, the people are very friendly and the booze doesn't stop coming.
You can go to Cuba (from Canada) for as little as $500-$600 for a WEEK. That includes a 4 star resort, all incluside food and drinks AND your flights. How the hell can you beat that? Most people spend more than that living at HOME.
If you got me on facebook you will probably see some pics when I get back.
Peace.