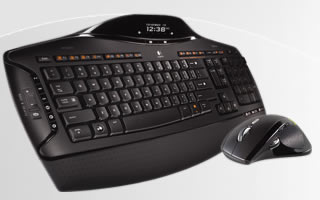 When I recently purchased my new computer setup I was recommended to get the Logitech MX 5500 Revolution Cordless Desktop setup.
I have many wireless and non wireless keyboard/mouse setups and this one is BY FAR the best one I have ever used.
From the moment I started using it I was amazed at how quiet, comfortable and perfect everything was. I sound like such a nerd right now but for real if you spend a lot of time working online you NEED this setup.
You can thank me later.