GET A KEG AT YOUR BOOTH!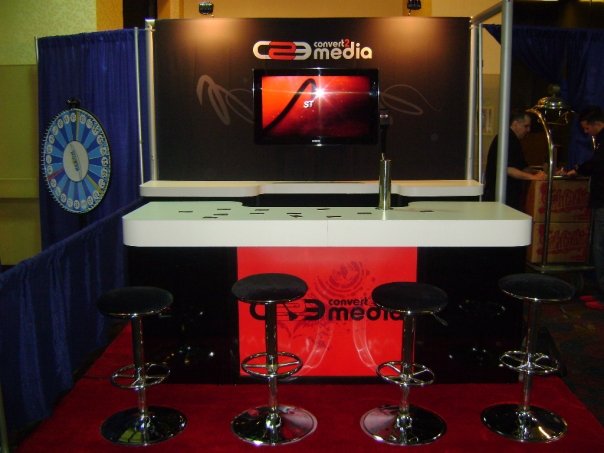 This was Convert2Media's booth at ASE in NYC. If you saw it you probably also saw the ton of people that were constantly around it.
Yeah they had free beer, but that is the point. It gets people to come over and hang around…while their standing there drinking they're gonna ask questions about your company. Also the more people hanging around your booth makes you look a lot more popular, hence more people will come to check out what all the fuss is about.
You also don't have to try and stop people walking by because most people will come to you.
All I gotta say is, and I said this at ASE over and over, any smart network has a keg or drinks at their booth!