I'll be honest, I had never heard of Robert Drysdale until I met him. I don't watch much fighting, some UFC time and again but either way I don't know a ton of fighters.
It was the second day of DK's Thinktank when Robert came by to hang out with everyone and show us some fighting moves. He also let anyone who wanted to challenge him one on one.
I was told Robert is one of the best Jiu-Jitsu fighters in the world. I gotta say, for a guy that tough he didn't seem to have any type of ego or tough guy persona about him. He was nice and very chill to everyone. I think that's what I liked most about him.
Heres a picture of me with Robert (I had just gotten out of the water from attempting to surf so I'm a little rough).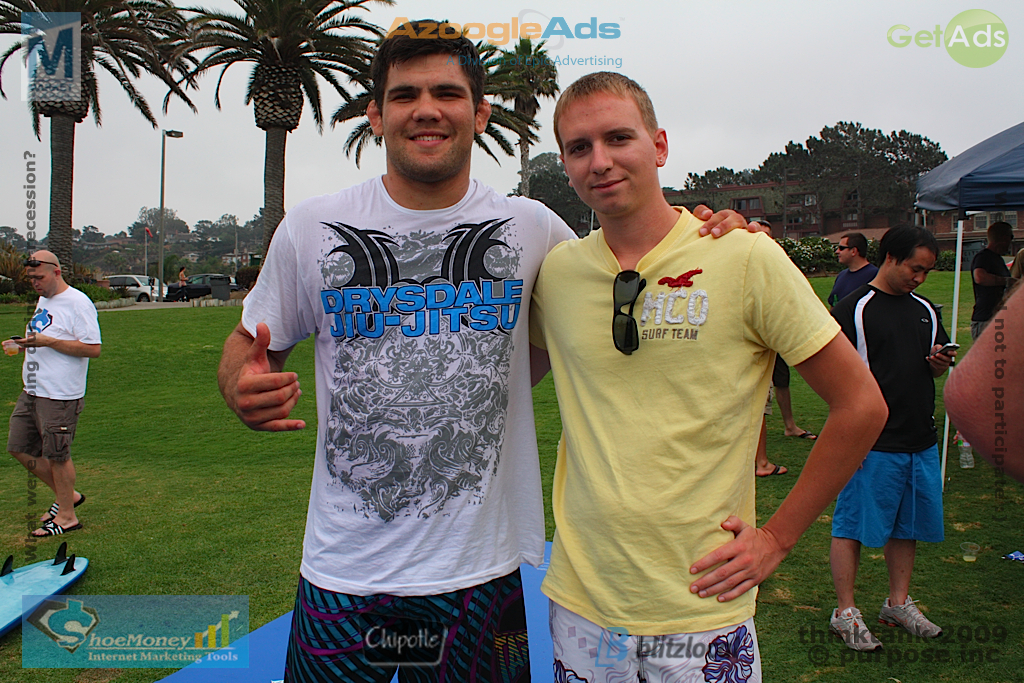 He stayed around for most of the afternoon then had to head back to Vegas. How awesome of him to come down to San Diego for just the afternoon.
Next time you're in Las Vegas you should definitely check out Roberts Jiu-Jitsu Gym for some one on one training.