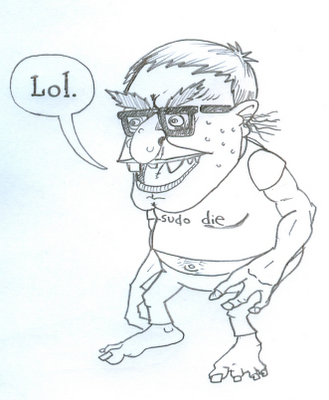 I just want to decipher this comment real quick:
That's because he's not a super affiliate. I know Bryn and he's a fake.

I talked to quite a few affiliate managers of mine about him from 10+ networks… he never did more than 100k a month.

I love how n00bs love everything you tell them.
This person named "bob" used a fake name/email/website to post this comment, very credible information indeed!
I've never claimed to be a "super affiliate" and everyone knows I hate the term. This person claims to know me but seems to know nothing about me…hmm.
10+ networks huh? I probably have accounts with 50+ networks and I might work with 2 of them at most (I typically work direct with advertisers). I find this part funny on many levels.
First of all, what affiliate manager(s) would tell others information like this? I would love to know so I can never work with them again.
Second, what are you doing going around asking every network how much I run with them?
Third, according to my tax return I averaged much more than 100k/month last year. I guess this person missed the other interview I did where I mentioned completing one of my goals of doing over a million dollars in a 6 month period (it was actually done in about 4 months).
So anyway Mr. Bob, assuming you do know me like you claim, it must not be very well because as far as I know I am the most up front and easy going person with everyone I meet and talk too.